So you want to buy an Android tablet for the first time, possibly for yourself, a friend or a family member. Confusing stuff isn't it? There are so many different Android tablets out there at the minute that it is darn right challenging for the first time buyer regardless of their age, whether they are the excited teenagers loving the latest technology or the 60+ year old granny who is as curious as she ever was. This information will help assist you in making the decision.
Tablets are great for replacing an old laptop, pottering around the house with or just plain having a laugh and playing some games on. Below is a quick guide that will help you on how to best choose the right one for you.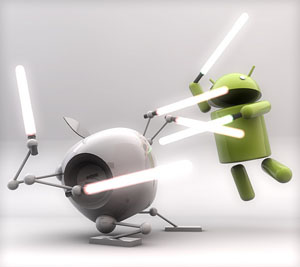 1.) Figure out what you need it for
Do you need a tablet for watching movies on? Typing business documents? Playing games? Reading e-books and articles? Does your new tablet need to have a keyboard with it? Does it need a front camera on it to Skype your favourite cousin that went abroad? Think of all of these options when going to buy your new tablet and write them down so you know exactly what you want it for.
2.) Features you'll want with the tablet
Screen size: You will need to decide on this first. If the tablet is for a child then a 7″ tablet is perfect. That's not to say that an adult won't like a 7″ tablet, it's really down to individual preferences. A 10″ tablet is just a bit too big to hold for long periods of time, so we recommend at best if you want a bigger screen to go for a 9.7″ tablet, perfect for typing up documents on, and gives a bigger viewing angle for watching movies. The 8″ tablet would be the most practical size to go for, as it is in between the other sizes, and fits better in your hands.
High screen resolution: Definitely go for a high screen resolution on your tablet. It makes for much better viewing. If you opt for a 7″ tablet do not pick one that has a resolution below 1024 x 600 pixels. For anything over a 7″ screen size don't go for a resolution below 1024 x 768 pixels. And for a 9.7″ don't go below 2048 x 1536 pixels because the graphics on the tablet will just look too stretched due to the bigger screen. The majority of tablets worth splashing money out on should have these screen resolutions. They ensure that you as our customers get the best experience possible out of your new tablet.
Dual-Core: The type core processor that is in an Android tablet will determine the speed of it. The type processors that come with Android tablets are single core, dual core and quad core. You would be far better off to go for a tablet that has at least a dual core processor (although for a child a single core processor should suffice). Quad core is really the best option to go for as all quad core tablets are the quickest and most efficient to use.
Wi-Fi or 3G: If you opt for choosing a 3G tablet then it will cost you far more than if you just go for the Wi-Fi enabled ones. There is free Wi-Fi pretty much everywhere these days so why pay for the 3G when you don't have to? Also, most Wi-Fi enabled tablets have a 3G support system which means that you can connect a modem in through the tablet via the USB port, thus giving your tablet the 3G ability.
Android Operating System: There have been many different operating systems that Android tablets have used throughout the years. Don't go for anything below Android 4.0, called Ice Cream Sandwhich, and Android 4.1 known as Jelly Bean. Strange names yes we know! We would advise to only go for the more recent one, that being Jelly Bean (4.2 and up is best) as it is a slightly more advanced operating system.
Ports: The more ports on your tablet the better. Make sure it at least has a Micro SD card slot, (this allows for expandable memory) and a USB port. Also good to have is a HDMI port. The HDMI is great as it allows you to hook up your tablet to a HDMI television, enabling you to watch a movie downloaded on your tablet, straight from your T.V. Bluetooth is also another good option for your tablet to have.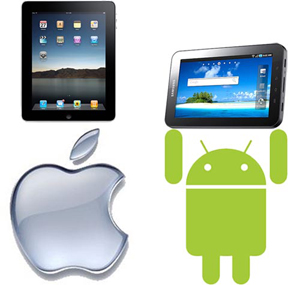 3.) Enjoy your tablet!
Tablets have become so popular as of late that nearly everyone wants one. We are lucky to be living in this amazing day and age with the technology that exists in our lives. After all, a tablet a few years ago was used to reduce a headache, a tweet was what woke you up at 6 in the morning by that same bird that just never shuts up, and if someone said that they were going to write on your wall, well, you probably would have thought they needed help! So enjoy what is up for grabs, and hopefully the above info and guidelines will have eased and guided you through the decision making process of buying your very first, brand new Android tablet.