It all started with a time card and a bundy clock by ITR, Bundy Manufacturing and others. The manual tracking of time seemed to be effective in the past, but as employment increases, it is difficult to catch up with manual payroll system. Aside from that, the accuracy of the payroll is at stake due to the manual processing. But as technology evolves, even when time seems to be running faster, it is also easy to track.
In a manual payroll system, miscalculations and mistakes are common. Some are underpaid while others are overpaid. Errors in time management cause employees to distrust their employers. On the other hand, employers are prone to have inaccurate accrual for the month-end if they under/overpaid some of their employees. In the corporate world, it is vital to manage both time and people. We'd like to see people motivated to work on time and finish tasks within the working day. If there are discrepancies and delays in the salary of the employees, there are tendencies that they will become demotivated and eventually, inefficient and ineffective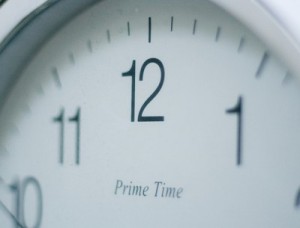 From Kronos's first timesheet software in 1979 to the emerging Enterprise Resource Planning (ERP) Software and Network, payroll system has never been accurate, timely and beneficial, not just for the employees, but also for the businesses. Time and employee management are in balance because of effective timesheet software. Employees are paid on time and based on the actual hours of work. Some timesheets even allow mandatory deductions and benefits to be incorporated hence less stress on the part of the payroll department. Aside from that, it is easy to improve task estimates and focus on deliverables. Timesheet software makes it easier for bosses to view employees' daily and weekly hours and make sure they are working on correct tasks. Aside from managing time and people effectively, timesheet software also allows the company to report any necessary data to the government accurately and on a timely basis.
Choosing a timesheet software such as timesheet calculator is the critical part of having an effective payroll system. Find a system that suits your company. It may vary whether you are a project-based company or a manufacturing company. When you finally made the first step, decide next on whether to get a cloud-based (SaaS) solution or an on-premise solution. A cloud-based solution is a type of system does not require you to install on every computer of your employees because it interacts with all users by using a web browser. Finding a real-time report generating software system is also a plus factor because it allows the employees to keep track of their leaves, overtimes, absences and holidays.
Thanks to our evolving technology, our payroll system has never been more accurate and timely via timesheet software.